Win!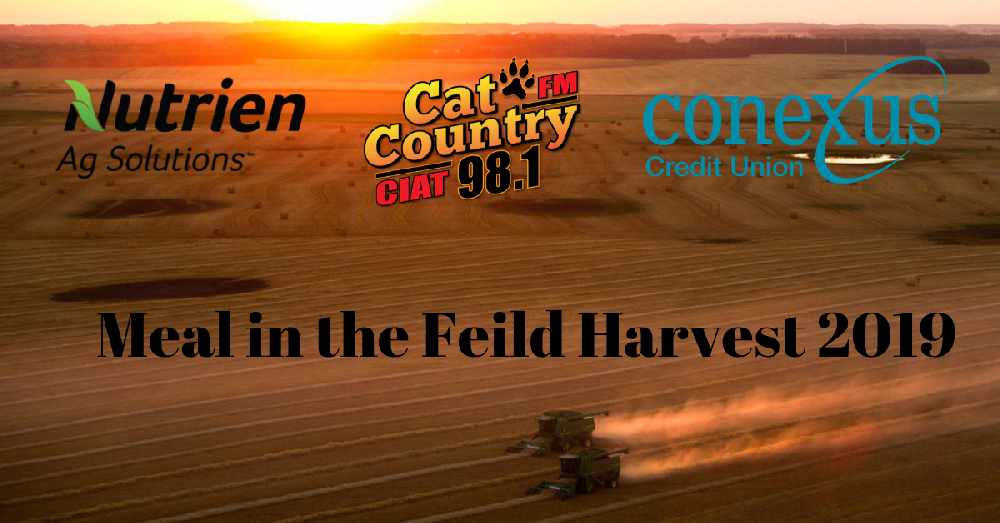 Conexus Credit Union and Nutrien Ag Solutions Present Meal in the Field Harvest 2019!
The Cat Country 98 Wild Cat Cruiser and 121 Steakhouse will deliver enough food for 10 people right to your field this harvest!
Your choice of Roast Beef Dinner, Turkey Dinner, Fried Chicken, or Ham and Scalloped Potatoes...including sides and drinks! Just nominate a hard working farm family for your chance to win!
Meal in the Field 2019 proudly brought to you by South Country Equipment, B & A Petroleum, Stark & Marsh Accounting, Western Dodge Moose Jaw, David Marit MLA for Wood River Constituency and Mankota Stockmen's Weigh Company "Keeping the Tradition Alive!"
Who are you nominating for Meal in the Field Harvest 2019?